elsims

There has been a little virus spreading through my circle of friends known as The Sims. Avoid it. It will take over. However, being already infected with the game, I spent some time creating most of my floor in res, and yes, Davin is gay. Sweet!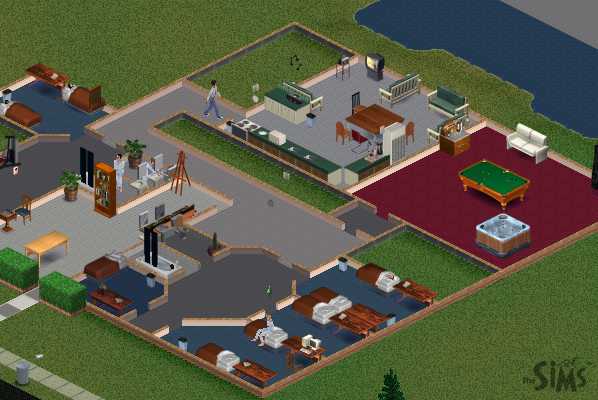 Here's A2-3rd in digital glory... notice the stacked den where the fourth unit should be... it's really there! I swear! The study is too...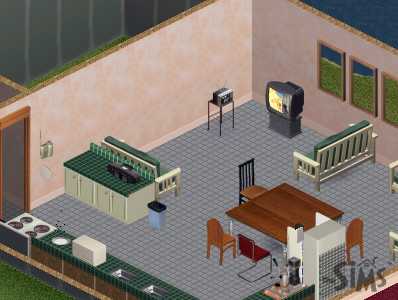 Our little common room, in frightening detail... Note the continued prescence of Joel's TV.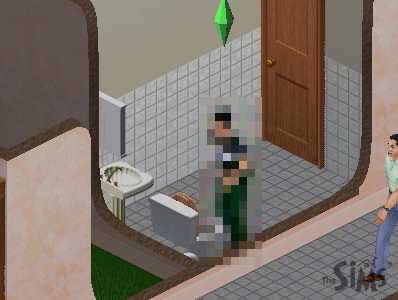 Me taking a leak...

With the progression of this game, I noticed a certain... off quality with the way the characters were developing. This being a house with six guys, I guess some of the characters started to get a little lonely. Some of them found some alternate outlets for this frustration. Yes, friends, homsexuality hit WCRI (not that there's anything wrong with that).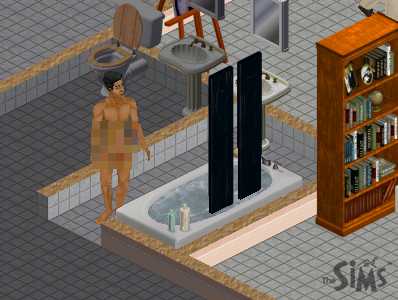 Here we see Davin, a strapping young man seemingly content to satisfy his own needs autonomically...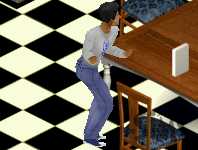 ... yet his adoption of the Carlton dance distrubs several...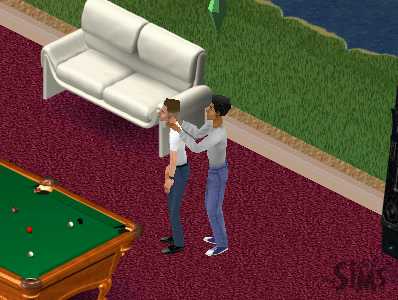 ... Davin spends some time helping Phillip (of Phillip and Terrance) relax a little. Nothing wrong with that ...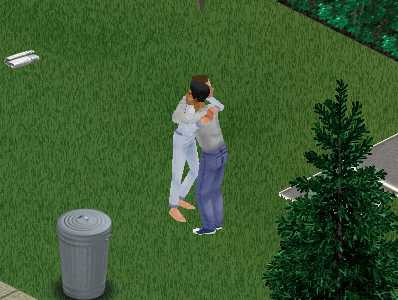 ... Except that the later on they are seen here, outside Phillip's house. Phillip is in his pajamas, people! What's more, I didn't even tell them to do this one!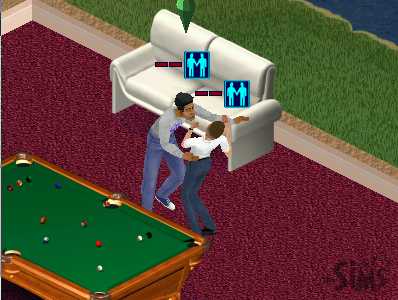 Maybe I jumped to conclusions though. Here, Phillip is clearly not into Davin's advances...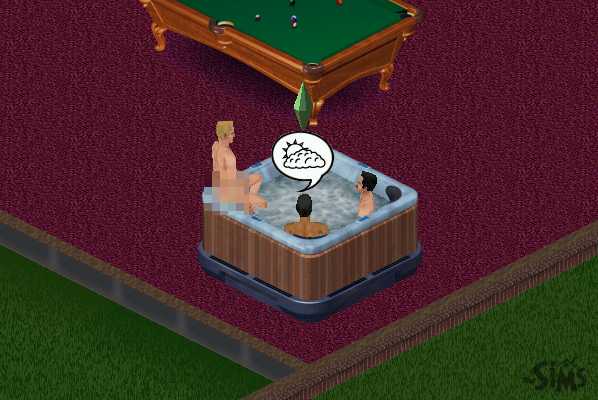 Don't feel too bad for him, though. Here Premek joins in on the fun as Davin welcomes Mr. Ho to WCRI. Excelsior!