Metal Gear Solid 2: Sons of Liberty

I don't usually do this, but after playing Metal Gear Solid 2 for a bit, I just had to rant. It's not just because they took an enjoyable formula from the first game and violated it with the strap-on of unecessary dialogue, or even that they put more time into cute little add-ons than they did on suspending disbelief. It's because nobody else seems to realize that it's crap.

Now, of course, I could be wrong. I could be talking completely out of my ass, and it's the greatest game ever. It could be that Sherpas take a break from traipsing around the Himilayas and being fucking cold to play MGS2 because it's the most greatest game ever. Fortunately I've never let concerns for what's right get in the way of my bitching, and I'm not going to start now.


There's some kind of gigantic cover up in the games media to hide how bad this game is. I'm guessing that Sony, desperate to finally produce the killer app that the PS2 so sorely needed, paid off certain influential people to give good reviews. Sadly, this is far more believable than the plot to Metal Gear Solid 2.

Exibit A: GameSpot gives it a 9.6 out of 10. They say, "...you should expect to watch Metal Gear Solid 2 almost as much as you actually play it." and then go on to praise the story as if their site was called CrapInteractiveMovieSpot. They like the movie so much that they don't get to gameplay till halfway through page fucking four of fucking five. And then they toss that off as a short list of things that are new. Here's my GameSpot review of Mission Impossible 2: "Tom Cruise's hair is longer."

Exibit 2: Electronic Gaming Monthly's January 2002 issue gives 9.5, 9.5, 9.5 out of 10. One reviewer wanted to give 9.8, with a .2 deduction for a weak plot. In fact, the big two complaints they have are that the plot is stupid (in fact, they say, "the story... how can I put this... sucks ass" and that your character is the MGS equivalent of Jar Jar. JAR JAR! And this is a .2 deduction!

Not to worry, however; I have science on my side. By combining these two reviews, the truth comes out. GameSpot states that more than half the game is cutscenes. That is, more than half the game is plot. EGM states that the plot sucks. Therefore, it is a simple leap to say that the game is in reality, more than half the game sucks. Thus this game is at most a 4.9 out of 10. Science captures your hearts again!

The best way to take the proverbial piss out of MGS2 is to compare it to the proverbial other games that are proverbially fun, proverbially. The first thing to look at is Metal Gear Solid. In it, you played as a bad-ass gov'ment killing machine, sneaking around and snapping necks. In MGS2 you play some skinny dude with flowing white hair wearing a body stocking. Now, maybe I'm out of it, maybe I'm old and not in the know, maybe I'm past my best before date and maybe I've turned a different shade of age, but last I checked running around looking like Dee Snyder does not make you a bad-ass. It doesn't help that you incorperate all kinds of extraneous flipping into everything you do.

Ok, so you're a pansy in this game. Fine. Anime heroes usually look like pansys, but they're really ninjas, right? Well, somebody thought that since the PS2 has such awesome graphics, they should zoom way the hell in on your character. That means that you don't see enemies till they're about three feet from you, meaning you have to pretty much go entirely from your radar. I guess they somewhat made up for this by giving you the ability to look at things in first person mode. Let me say it first: WOW. You now have the ability to point your gun at a dude's crotch make make him throw his stuff at you! But first person mode isn't all glitz and glamour. It feels like you have to use it for just about every shot, since the badguys are almost always somewhere off screen and you usually have to hit them in the head for some reason. That means you have to aim using the junky-ass PlayStation joystick, which is an excercise in frustration. But that's enough harping on the interface. It was far from perfect in the first game and I wasn't really expecting it to get better.

What really gets me, what really digs down into my craw is all the unecessary plot. Plot is fine and dandy, but eventually I need to buckle down and mess up hordes of terrorists. It doesn't work like that in this game. Every new room or every two steps somebody calls you on the magic phone in your head, and tells you about something. Whether or not it's something useful is enirely random, but there's one constant: it goes on and on and on and on. While you're walking down a hall, for instance, General Exposition will talk about some character for five minutes, listing their skills, hobbies and turn ons, until your girlfriend butts in using her own secret head phone and talks about how you should be careful and maybe save your game. That's right: the designers didn't think you were enough of a pansy, so they made sure you knew nothing going in AND are totally p-whipped to boot. Nice. I suspect they were trying to make Snake look tougher in comparison, but they made him all dirty and old, and thus, French, which makes for a poor bad-ass.

The cut scenes are even worse. The phone calls can be sped up since you can skip the audio and just read them, but the cutscenes pretty much have to be sat through if you're gonna have any idea what's going on. When the designers realized that they could do cut scenes in-game they used the opportunity to make everything a cut scene. Without the burden of paying for expensive rendering time they had everyone... talk... like... this... ... ... ... ??? ... ... Which ... is.... annoying.... ... !

All this boils down to the greatest sin of any video game: failure to suspend disbelief. The last thing you should do while I'm playing your bad game is remind me that it is a game and can thus turn it off. You'd think a game where you're a spy with cool gear and there's all kinds of secret groups with slick acronyms would be easy to make believable. But when you're comic relief sidekick interrupts every five seconds to tell you to press "X" to fire your gun, it knocks you out of the moment. Worse, nothing makes sense: you're a hardcore ninja operative and you're on a mission to rescue the President and they send you in with... nothing! That's right, you're supposed to take out an elite gang of terrorists with your bare hands. Maybe James Bond could do that, but they've apparently sent in a retard. You're constantly told what to do, when to do it. You have to be shown how to shoot someone in the head, and why it's bad to leave bodies lying around. Now, call me crazy, but you'd think they'd explain how to do this stuff BEFORE they send you to get the President.

I'm guessing they did all this stuff in-game to maintain the "movie" feel of the game. What they forgot is that if I wanted to watch a movie, I'd rent a movie. Look at No One Lives Forever. It's an unabashed spoof of James Bond movies, and thus plays like one. But they train you BEFORE you go out into the field. They keep cutscenes minimal and to the point. You don't have a magic radar or "sneaky suit of total silence" or phone inside your head. There's plucky comic relief, but it's there to serve a purpose: to die a horrible death and further the plot. This is something the MGS2 people and George Lucas should have picked up. During a mission in NOLF, I AM a Scottish woman on a mission to save the world from exploding people by wading through hordes of stupid goons using lipstick grenades and a robotic poodle. Compared to that, making me buy into MGS2 should have been child's play. But somebody totally fucked up. Nothing annoys me more than when developers want to make a movie so bad they forget that they're making a game.

But I've ranted forever about what doesn't work in the game. I should really point out what's cool to show that I can be objective or something. You can slip in bird poop. That's awesome.


In case I haven't properly illustrated the experience here's what it would be like to play Tetris the MGS2 way. Because the MGS2 way is like a movie, I'll do the dialogue like a movie script, that is, entirely with the center tag.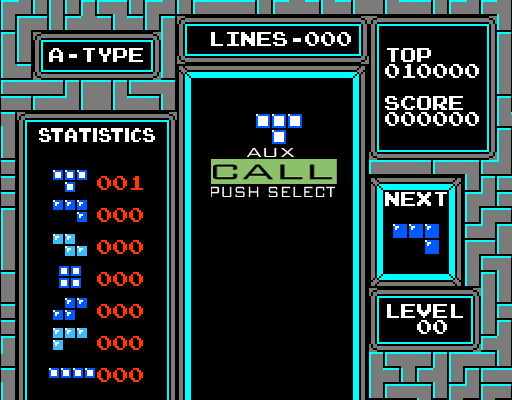 ME
What the?





DR. WILY
Mario! To rotate the piece you have to press "A"! Then you can change the shape of the block so it fits better.

MARIO
I heard about this technology. You mean block rotation is a reality?

DR. WILY
It is a dangerous secret known only to handful of people. Here's a poem it reminds me of:
Rotating block, falling down,
Change the shape as it falls,
Then you turn the game around,
And take your place in history's halls.

MARIO
Wow, that wasn't a fucking insane thing to say at all.

DR.WILY
Le-Li-Lo-La-Lie.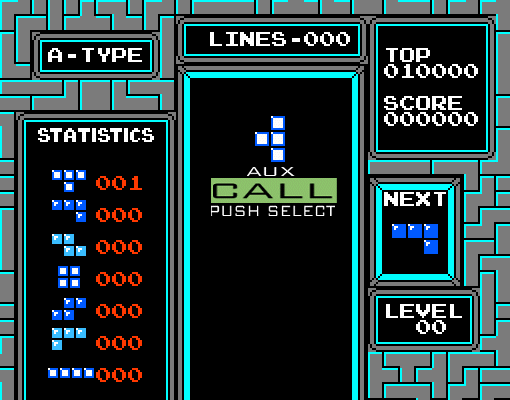 ME
NOW what?





DR. WILY
Careful! If you drop it in the middle, you'll make a bad stack! To move the block you have to use the left and right directions to aim it, then press down to drop!

ME
Well, duh.

MARIO
How do you know what my screen looks like? More importantly, why should I trust you? You spend all your time creating evil robots!

DR. WILY
....





PRINCESS TOADSTOOL
Mario! Listen to him! He's trying to help!

MARIO
!

PRINCESS TOADSTOOL
Stay safe! I.. I love you!

MARIO
Don't worry, the worst I could do is fill the screen.

PRINCESS TOADSTOOL
Oh, that's right. Remember that time we went to the park? You bought me cotton candy, and then you pushed me on the swings.

MARIO
....

PRINCESS TOADSTOOL
And then we went bowling, and you got three strikes in a row. That was a fun day.

MARIO
Hey, did the game stop? Because I was doing that for a while.

PRINCESS TOADSTOOL
Oh you blind fool! Don't you see?





DR. WILY
She's trying to show you your soul, man! Listen! That cotton candy vendor, that was me!

MARIO
You??? Then you put the condom in my cotton candy!

DR. WILY
I didn't want you having retard kids! ... What was that? I've got to go!

MARIO
Wait!

I actually play for a bit....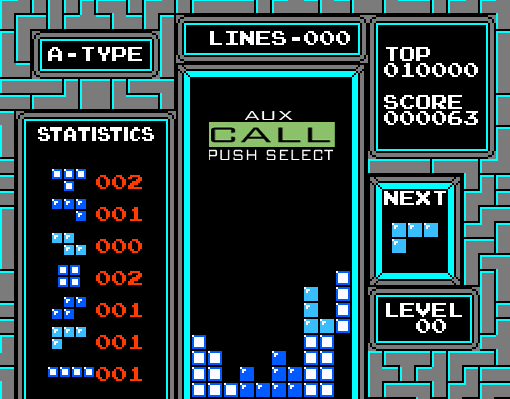 DR. WILY
Mario! You're about to get a line! When you complete a line, it'll disappear and your score will go up!

MARIO
Wait, what was that about sub-normal kids?

DR. WILY
There's no time for that now! Here's a proverb about having no time for things: "A man who has no time for things should not speak on who he's been having sex with."

MARIO
What the? Dammit, tell me what you're talking about!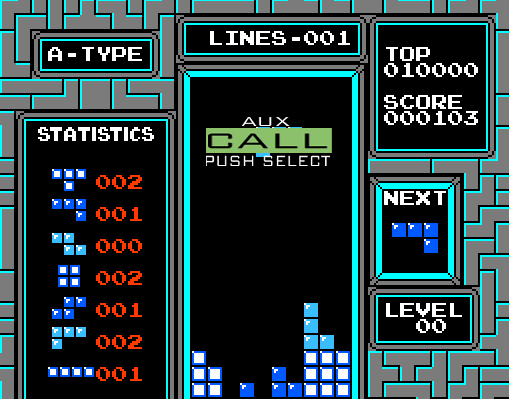 PRINCESS TOADSTOOL
Oh, you got your first line! I'm so proud of you!

MARIO
Do you know what Wily is talking about?

PRINCESS TOADSTOOL
... Do you want to save?
SAVE
DO NOT SAVE

MARIO
What? Answer my question!





DR. WILY
She's only trying to protect you, Mario.

MARIO
FROM WHAT???? Tell me!

DR. WILY
You see, Mario... we're your parents.

MARIO
WHAT?

DR. WILY
A long time ago, before I started to make evil robots, the Princess and I used to be real party animals. Well, one time things got out of hand, and...

MARIO
Arrggh... I slept with my MOM???

DR. WILY
I'm sorry, son, I didn't mean to hurt you.

MARIO
This is so... wait a minute, I'm older than the Princess! You made this all up to make the game seem more interesting, didn't you?

DR. WILY
....

MARIO
You twisted bastard! You didn't think Tetris was good enough so you slapped together a nonsensical sub-plot to pester me with! That's it! I'm outta here!

ME
Me too! Nuts to this!